Reflection for the Feast of Indiction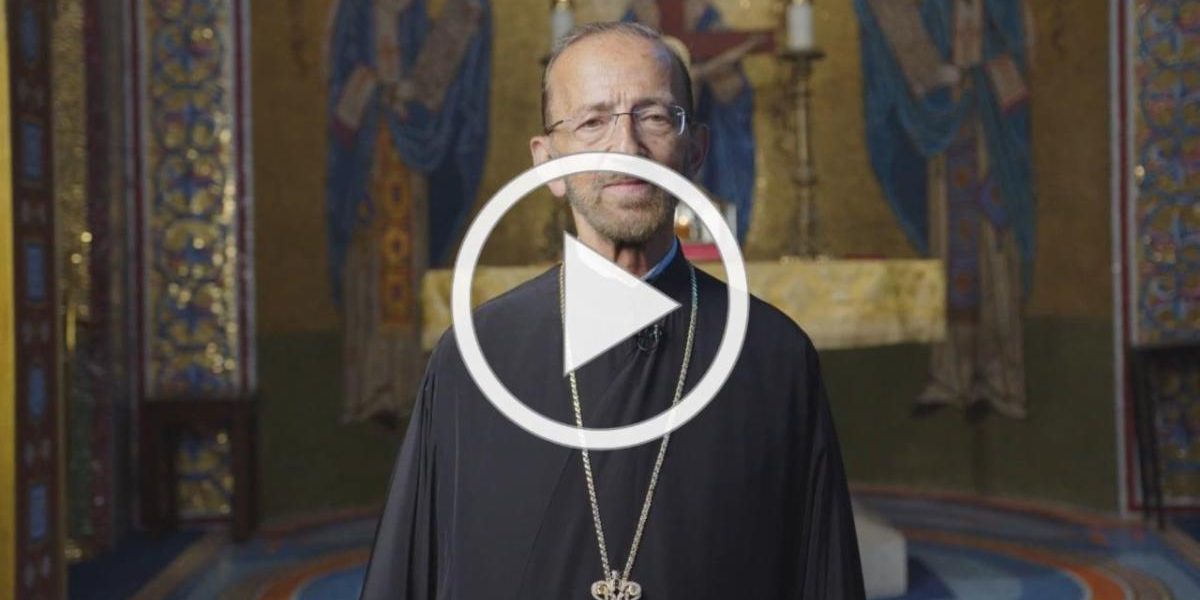 His Eminence Metropolitan Gerasimos


The Feast of Indiction is upon us; the beginning of a new Ecclesiastical Year. The Liturgical cycle begins anew and our parishes reinvigorate their ministries as the summer comes to a close. But what does that mean for an Orthodox Christian? How can we prepare ourselves for the new Ecclesiastical Year and how can we set ourselves on the proper path that lies ahead?
In the secular world, we hear about New Year's Resolutions. Leading up to December 31 there are advertisements to influence our decisions with regard to health, weight loss, travel, personal relationships, jobs and family. But we do not have to wait four more months for this process, for our new Ecclesiastical Year celebration is upon us which gives us the opportunity to take a closer look at our spiritual lives and how we can make this year different, better, more impactful and more meaningful.
In the Book of Ecclesiastes we read, "To everything there is a season, a time for every purpose under heaven: a time to be born, and a time to die . . . a time to weep, and a time to laugh; a time to mourn, and a time to dance; a time to cast away stones, and a time to gather stones . . . a time to keep silence, and a time to speak; a time to love, and a time to hate; a time of war, and a time of peace." (Ecclesiastes 3:1 – 8)
With the new Ecclesiastical Year upon us, now is the time to make positive changes for your life. Now is the time to make resolutions that will enrich your spiritual life this new Ecclesiastical Year. Resolve to devoting more time in daily prayer. We are always in such a hurry, but consider dedicating a few precious moments at the beginning of your day to give thanks to God before you rush off into the world. Resolve to regularly attend Divine Services. Sunday morning seems like a great time sleep in, catch up on some reading, or even do laundry or yard work. But, when you think about the sacrifice the Lord made on the Cross, can we not offer a few hours from our day to join in prayer and partake of the Holy Sacraments?
As we have emerged from the pandemic, this is also the time to re-commit to attending Divine Services. Livestream served its purpose, but nothing can replace being in church, partaking of the sacraments, and worshipping as an Orthodox Christian family. Start this new ecclesiastical year on the right path and return to regular church attendance.
Our personal relationships come with their challenges, too. It is time to let go of the past, come to our loved ones, our fellow parishioners, our coworkers and friends, with forgiveness in our hearts and reconcile. This is a directive from the Lord in the Gospel of Matthew where He says, " . . . if you do not forgive men their trespasses, neither will your Father forgive your trespasses." (Matthew 6:15) What a beautiful example we will set for others to come together, cast aside differences and unite as brothers and sisters in the Lord, as we begin our spiritual journey through a new Ecclesiastical year.
We are living in a society that will also face many challenges in the coming year. At a time when there should be peace, we are surrounded by war. Stones are being cast between neighbors, countries and world leaders. They should be an example for us in their behavior, but rather they have become an example of what not to do and how not to act. We offer the following petitions at the beginning of each Divine Liturgy, "For the peace of the whole world, for the stability of the holy churches of God, and for the unity of all; for our country, for the president, and for all in public service; for this city, and for every city and land, and for the faithful who live in them, let us pray to the Lord." These are not just words on a page that you hear that every time you come to Church. They are fervent prayers that we should be offering with all our heart at each service, with a resounding, "Lord, have mercy – Kyrie Eleison" as our response. Let our lips offer these words with sincerity of heart, beseeching the Lord's watchful care on our world and His peace for the protection of all.
The Feast of Indiction also marks the Day of the Protection of Our Environment, as designated by His All-Holiness Ecumenical Patriarch Bartholomew who states, "If human beings were to treat one another's personal property the way they treat the natural environment, we would view that behavior as anti-social and illegal. We would expect legal sanctions and even compensation. When will we learn that to commit a crime against the natural world is also a sin?" Let us then resolve to reduce our carbon footprint by recycling, conserving water, going paperless and eating locally produced and organic foods. God gave the world to us and we must protect and preserve it for future generations.
My beloved brothers and sisters in the Lord, the time is now if we are to embrace the start of this new Ecclesiastical year as Orthodox Christians and prepare ourselves for the journey ahead. What a blessing it is that, as our year begins, we can begin our lives in Christ with a renewed spirit and a reaffirmed commitment as individuals, families, and our parish communities to glorify Him from Whom all blessings flow.
May the Lord guide your steps throughout this new Ecclesiastical Year, and may His abiding love, grace and mercy be granted to you and to your loved ones always! God bless you!