Lunch Team Schedule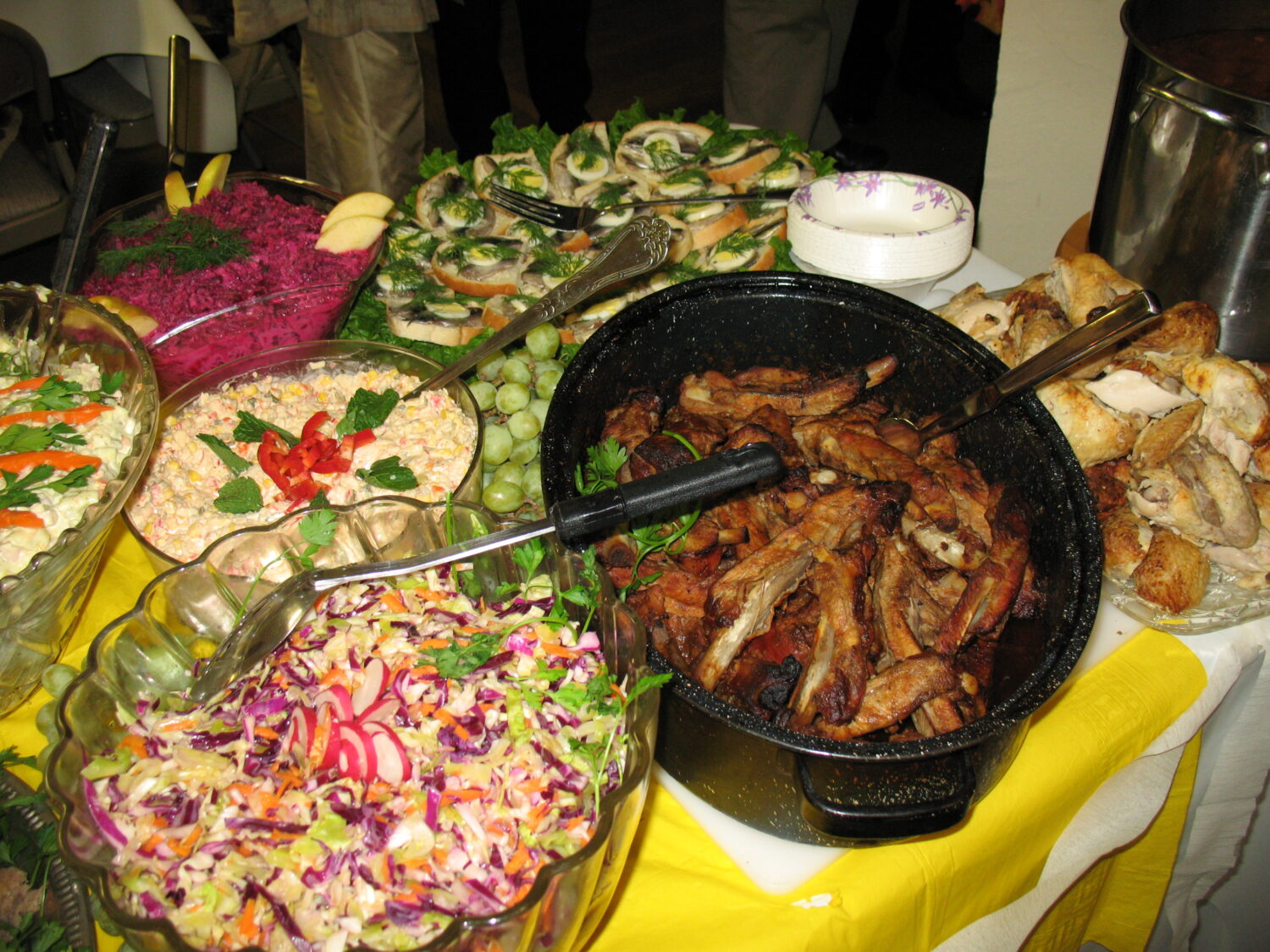 Check when your team is scheduled to cook. If you have a scheduling conflict, please contact Susan, the Lunch Team Organizer on our contact us form.
Also, let us know if you'd like to start a new team. We encourage the participation of every one in the parish to be on a cooking team. It's a great way to make new friends and have a delicious, home-cooked meal after Liturgy on Sundays.
Schedule:
| | |
| --- | --- |
| Feb 05 | Etceteras |
| Feb 12 | Souper Doupers |
| Feb 19 | City Gourmands |
| Feb 26 | Cheesefare Sunday-Blini Fundraiser |
| Mar 05 | Oneders |
| Mar 12 | Charlie's Angels |
| Mar 19 | Neophytes |
| Mar 26 | Cuisinarts |
Teams:
Brunch Bunch
Margaret S., Lada, Andrew V., Alexandra/Charlie, Alexandra O., Mark G.
Charlie's Angels
Kevin D., Tanya Y., Anya B. , Ellen D., Lana K., Charlie, John F.
City Gourmands
Susan, Andrea, Ty, Mat. Peg, Michele M., Tristan
Cuisinarts
John G., Lien, Anna P., James/Patricia S., Vincent,
Tiffany/Brandon G., Frank K., Peter F.
Etceteras
Mat. Elaine, Nina N., Patricia S., Julie J., Isaac/Nancy, Mark B., Valentina G.
Oneders
Nikola/Corrina, Luben/Alina, Gilbert/Dee, Yulia
Neophytes
Paul K., Mikaela, Katheryn S., Natale K., Olga K., Danela, Christine G., Sergei
Souper Doupers
Larissa, Lena, Mela, Julie M., Donna, Tamara T.
Troika +
Natasha T., Scott/Irina, Daria, Tamara, Sophia S., Stephanie B.